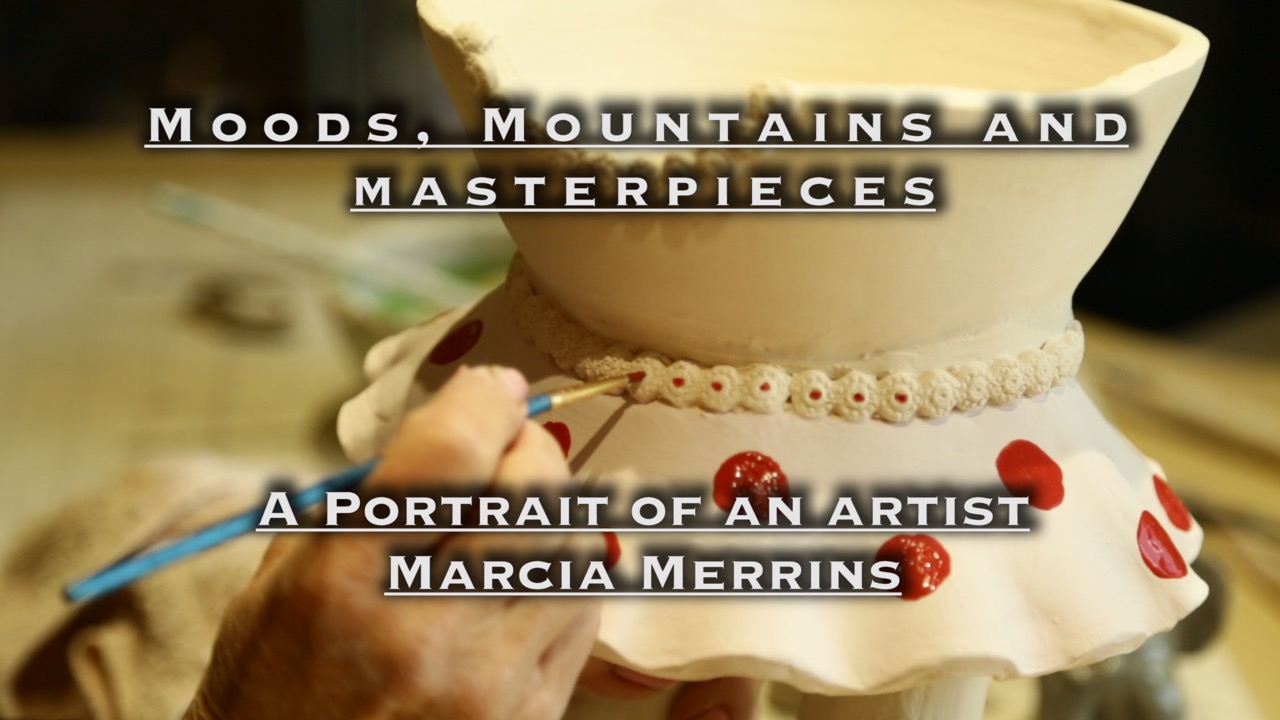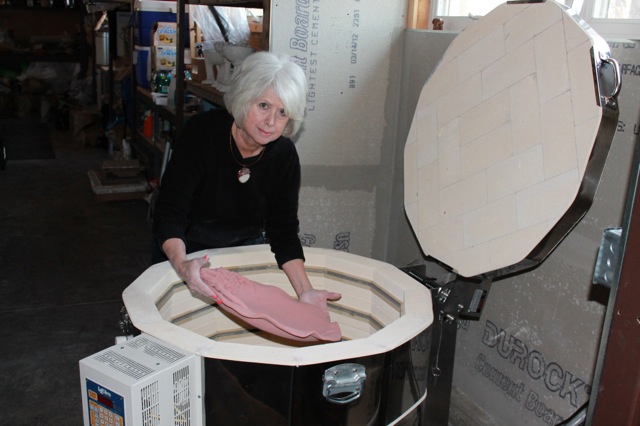 I am Marcia Merrins, owner Kniti Griti Works. I express my love of ceramics by creating a wide range of hand-built pieces. Documentary filmmaker Roslin Smith created an award winning 15 minute film about my work. You can see it by
clicking here
.
Learn more
about me, my work and the Chautauqua-Erie Art Trail.
My studio is in Fredonia, Western New York, and I own and operate two kilns, one for bisque/glaze firing and one for raku firing and I am a member of Chautauqua Area Potters. This group focuses on soda/wood firings.
Listen to Marica's interview
,
Arts on Fire - Chautauqua Region Artist Profile: Marcia Merrins.
I create several new pieces each week. You can see my representative works on this website and at galleries and shows in Western New York. You can contact me to see what works I have available for sale. If I don't have what you seek I may be able to create it for you (See:
Commissions
). As you may conclude, I am not a manufacturer with a standing inventory of works. I will do my best to meet your needs, but it usually takes at least a month to complete requested works.
You can contact me by telephone at
716-672-4275
and leave a message. You can telephone me during reasonable business hours, weekends, or early evening (EST).