Other Works / Installations
I have worked on a wide variety of pieces, both on request and as my interests take me. This gallery section is representative.
Installations
- Most of my installations are commissioned works, tile series for home or business installation. These works have included abstracts, sea coastal scenes, and grape vines. I am open to discussion of a work to meet your installation needs. See:
Commissions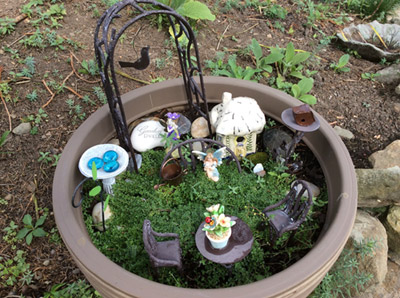 Fairy Houses
- These one of a kind fairy houses are carefully created with many adorable details. There are about 3" square and vary in height from 4"-6". Each comes with a light cube that has several blink settings and is waterproof. They last about 8 hours.
See
Fairy Houses
Office and Wedding Gifts
- See:
Office and Wedding Gifts
(Click image to enlarge)